1958
Introduction of Acerola to Japan
Acerola was first brought to Japan in 1958. However, since the fruit is very delicate and remains fresh for only two or three days after picking, it was not available then for general consumption.
It was our Company's refrigeration technology that first provided a solution for this. It helped prevent loss from spoilage and made possible the shipping of acerola that retained a large amount of vitamin C.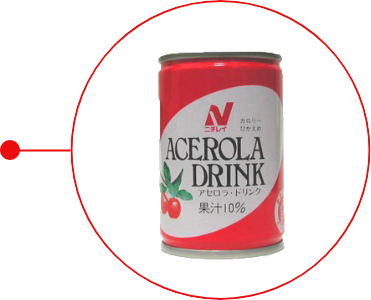 1986
Acerola Drink Goes on Sale
In 1984, we began selling jam, gelatin-based desserts, and other products that incorporated acerola, which is native to, Central America, northern South America, and the Caribbean.
Then in 1986, we released Acerola Drink, which became a big hit and gave us a chance to expand our acerola business.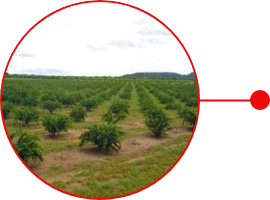 1990
Acerola-based Ingredients
Launched
In response to the impressive performance of the Acerola Drink, in 1990 Nichirei Foods started a line of business focused on acerola-based ingredients. It set up a base in the municipality of Petrolina, in the Brazilian state of Pernambuco, that had access to a stable supply of acerola.
In the latter half of the 1990s, we expanded our sales channels to include Europe. No matter where Acerola Drink products are sold, we ensure that cultivation, processing, and international shipment are all consistently conducted in accordance with Japanese quality control standards. Our ability to provide stable supplies of high-quality, natural vitamin C has been acclaimed abroad and in Japan.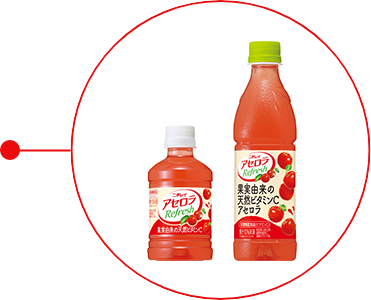 2010
Nichirei Acerola Drink
Transferred to Suntory
In 2010, we transferred all Nichirei Acerola Drink-related rights to Suntory.
With help from partner farmers, Nichirei Foods provides Suntory with high-quality acerola. Now completely revamped using Suntory beverage technology, the Acerola Drink has become an even more popular product.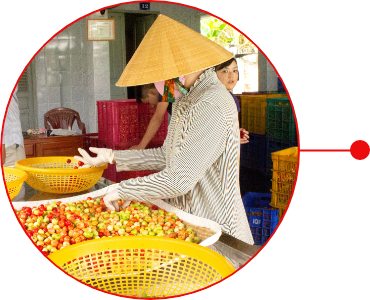 2013
New Base Set Up in Vietnam
Our second base was set up in Vietnam, in response to growing demand for acerola products.
Since the variety of acerola—and thus its flavor and vitamin C content—differs depending on where the plant is grown, the cultivation bases in Brazil and Vietnam have enabled us to use different varieties of acerola to create various products.
This ability has become one of the defining strengths of Nichirei Foods' acerola-based ingredients.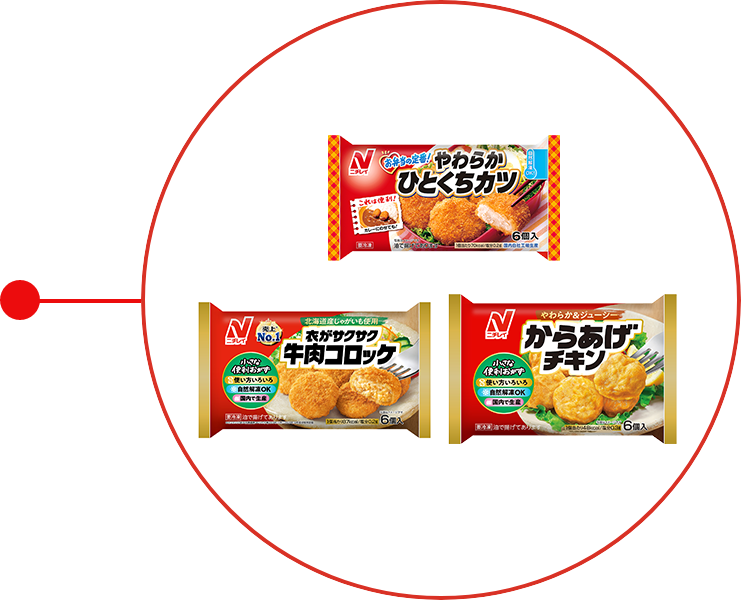 Currently
Acerola in Clean-Label Products
Clean-label products are becoming increasingly common worldwide. This is partly due to rising demand for products with content listings that are easy to understand.
At the same time, acerola-based ingredients are becoming popular as alternatives to synthetic vitamin C. Even some of our frozen food products contain concentrated acerola juice.