While Nichirei Foods' image is associated with food products, the Company has a long history of research in, and development of, cosmetic ingredients. The results have been highly acclaimed by major European cosmetics manufacturers.
Study Reveals New Acerola Benefits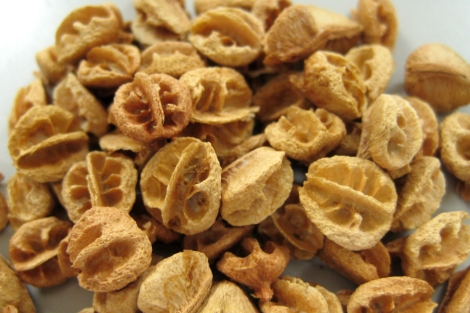 The Nichirei Group has been researching and developing cosmetic ingredients for more than 30 years.
While researching, we found that acerola seeds, which we had previously discarded, have superior antioxidant, anti-inflammatory, and anti-aging properties.
In 2004, we commercialized cosmetic ingredients using acerola seed extracts and have been providing the cosmetics industry with valuable products ever since.
Organic Ingredients with Cosmetic Effects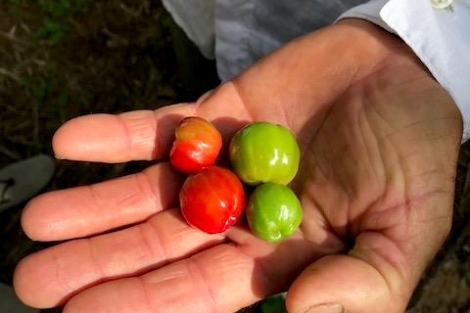 Some of our acerola-based cosmetic ingredients are created using environment-friendly organic materials. They are also used in some quasi-pharmaceutical products.

* ACEROLA EXTRACT WB-E (NICHIREI) ACEROLA SEED EXTRACT B30-E (NICHIREI)
Sustainability Initiatives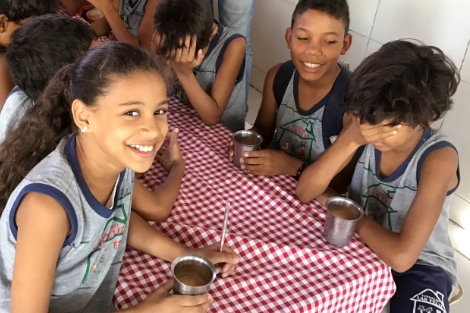 In 2021, the results were released of a sustainability survey conducted by the Paris-based EcoVadis SAS, a global authority that uses a ratings platform to assess corporate social responsibility, as well as to evaluate sustainable procurement and supply chains.
As a result, Niagro-Nichirei do Brasil Agrícola Ltda (a Nichirei Foods subsidiary based in Brazil) was awarded a gold rating, placing it among the top 5% of all the companies that had been surveyed.
In addition to their approval of the quality of our product, major European cosmetics manufacturers—that prioritize compliance with the UN's SDGs—have also shown support for the sustainability initiatives we implement in all aspects of our Acerola business.
Commercial Products
Here, you can find information about our product lineup, including product specs and special product features.
Product list
Contact
Please feel free to contact us to request materials, product samples, and information concerning our products.
Form for corporate inquiries