Sustainability and Contributing to Society
In recent years, there has been a move to stress the importance of corporate initiatives that are sustainable. In its role as a pioneer in acerola-related business, we are working to contribute to the sustainability of societies.
Sustainable Procurement Depends on Trust
For years, Nichirei Foods has sought to develop and maintain sustainable procurement methods.
The linchpin here is the trust we have built with partner farmers. This is underpinned by systems of support we have set up and assistance we give new partner farmers.

We seek mutually beneficial, cooperative relations.
These allow partner farmers to feel secure in their work as they continue to grow acerola cherries and enable us to provide customers with a stable supply of high-quality products.
1.Farmer Support System
Besides earning stable incomes, our partner farmer benefit from our support system. Thus enables them to improve their farming skills with assistance from employees we dispatch to provide on-site guidance and technical training.
Nichirei Foods' Support System
Procurement source
Partner farmer
Purchasing method
Whole-quantity purchasing
Purchase price
Minimal fluctuation
Quality management
On-site employee inspections
Seedlings
Supply
Application of agricultural chemicals
Observation by staff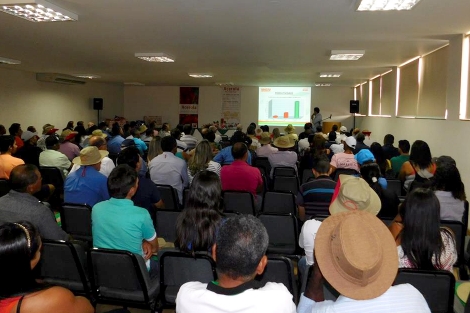 2.New Partner Farmer Support
We provide new farmers with support that allows them to begin acerola farming without initial expertise or capital.
We then buy the entire harvest, to obviate the risk that farmers cannot sell it all. This encourages them to continue raising the crop.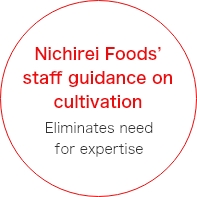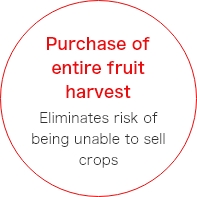 Environmental Initiatives
As a company that leverages the natural benefits of acerola, we are fulfilling our corporate social responsibilities by seeking to set up a production system that, globally, is environment friendly. To this end, we are concentrating our R&D on water conservation and waste reduction.

We have completely eliminated waste by using acerola residue as livestock feed.
In addition, together with Kindai University, we have developed Acerola Buri®(acerola Japanese amberjack), a farm-raised fish reared on feed containing powdered acerola pomace, which is high in antioxidants.
CSR Activities
At our Brazil and Vietnam bases, we contribute to local communities by providing the local residents with acerola puree and juice.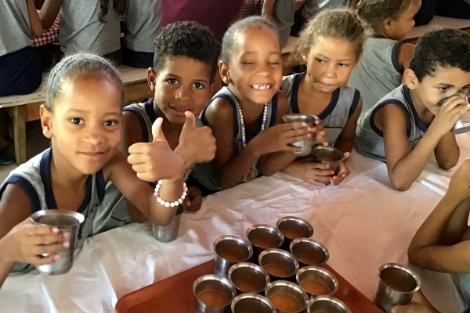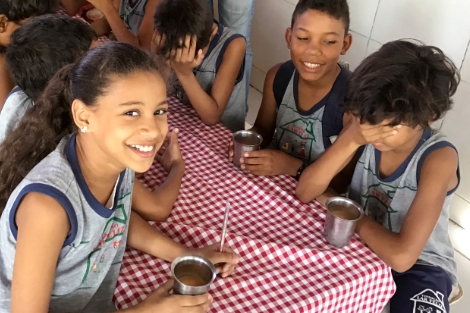 We donate acerola juice to La Feliz, a school that helps care for children from impoverished families. We also paint and repair desks, chairs, and other school equipment, as well as help the people running the school.
Rated Gold by Global Agency
Through one of its sustainability reviews, the Paris-based agency EcoVadis SAS, which assess corporate social responsibility and sustainable procurement of supply chains, awarded Nichirei subsidiary Niagro-Nichirei do Brasil Agrícola Ltda* its EcoVadis Gold Rating in recognition of the latter's bid to resolve environmental issues and help the local community.
The EcoVadis Gold Rating recognizes those ranked in the top 5% of all rated companies in terms of supply chain sustainability.

* Established in Brazil in 1991 as a cultivation base for acerola.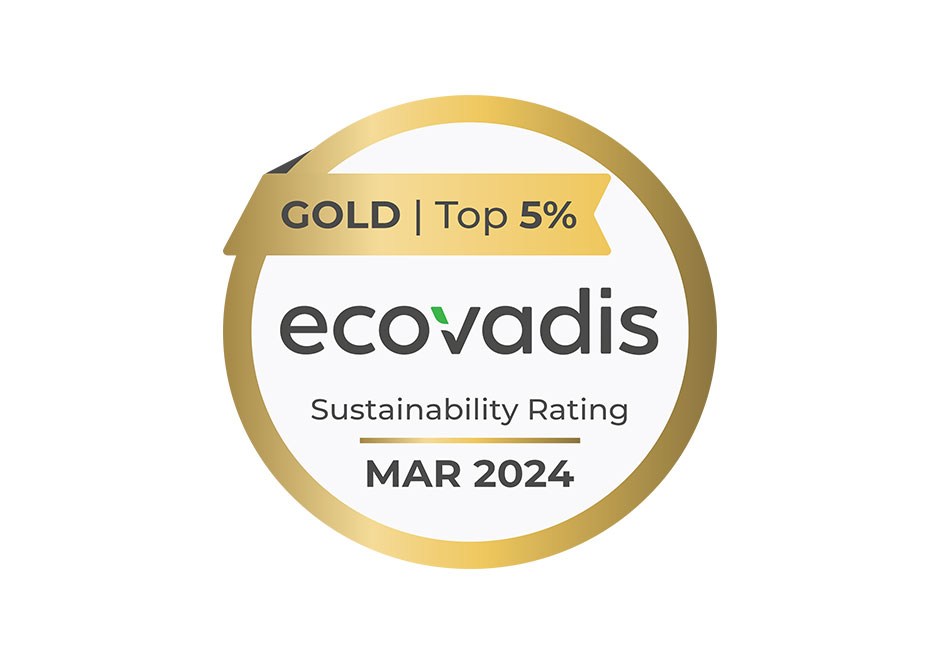 Commercial Products
Here, you can find information about our product lineup, including product specs and special product features.
Product list
Contact
Please feel free to contact us to request materials, product samples, and information concerning our products.
Form for corporate inquiries