Nichirei Foods'
Brand statement
What deepens and enriches
the dining experience?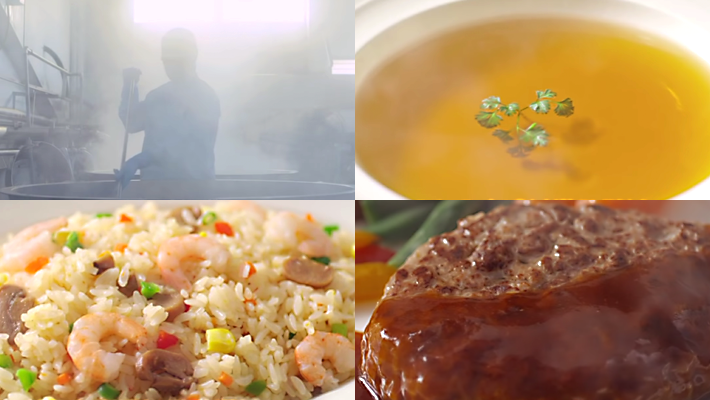 Each ingredient provides its own sense of delicacy,
Authentic Japanese cuisine calls for natural ingredients.
There's no place for artificial ingredients and flavors,
and knowing these subtle differences,
is knowing how to journey into hearts.
Nichirei explores the subtle differences.
The base of a dish can be defined by its broth,
simmered and condensed and skimmed clean.
Crisp spring rolls from delicate pressure control while rolling.
Succulent fried rice is cooked so the grains are separated
and the rice is fluffy.
We add pork that we braise ourselves
and we then also use this sauce as our delicious secret ingredient.
Every ingredient becomes a note in a harmony
to enhance your dining experience.
We cook millions of meals as though
we're cooking for you and you alone,
taking our time and following our process.
We seal in every flavor and package our food
with care—straight from the oven or pan.
Then, we freeze each meal for you at home.
We will always strive to explore subtle
differences in flavor to bring healthy,
home-flavored feasts to your table.
Exploring
the subtlest of flavors.